NAPA News
A busy day in Torbrook, NS
NSCC students interned at Dave's Collision Works in Torbrook, NS. Owner Dave Saltzman hosted the Nova Scotia Community College Kingstec Campus Autobody instructor and students for the day, introducing them to the Dupont Cromax Pro waterborne paint system. Dave and staff, with the support of Dupont's technical sales representative Jerome Hiltz and NAPA Middleton's Kent Walsh, provided the students with theory and hands-on experience with waterborne paint. The class was surprised with the ease of application and speed of Dupont's Cromax Pro, all agreeing that there is nothing to fear with switching from solvent to waterborne paint.

2008 NAPA Golf Day swung over to PEI
A field of 52 golfers kept the rains at bay and had an enjoyable day at the scenic and challenging Dundarave Course. The winning group was made up of Bruce Lawson-Wakefield Canada, Harold Cameron-NAPA Ride Control and NAPA Tatamagouche Associate owner Paul Martell.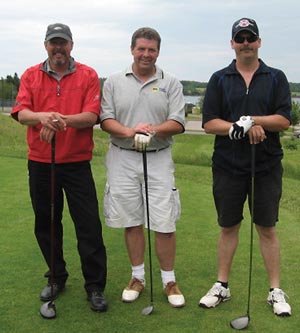 NAPA Store service awards
NAPA Auto Parts Associate Store Owners met recently in Moncton. The 2-day event featured a welcoming reception, NAPA Sales & Marketing presentations and a enjoyable visit to McSweeney's Dinner Theater in Downtown Moncton to close out the weekend. Several NAPA Associate Performance Awards were presented by NAPA Atlantic Vice-President Norm Cormier:
Conference Grand Prizes' included 2 HD / TV's won by Neil MacLean of Summerside, PEI and Les Hipson of Shelburne NS.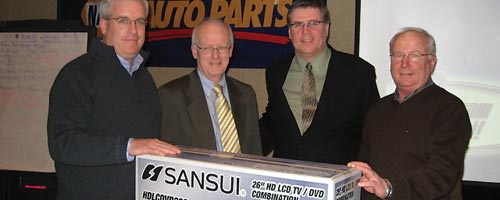 Neil Maclean; Atlantic Sales Manager Bob Battis; Atlantic General-Manager
Dan Mckim; Les Hipson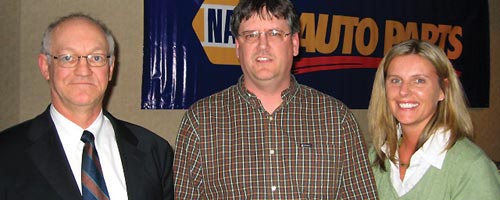 Norm Cormier, Todd Robertson & Lisa Burns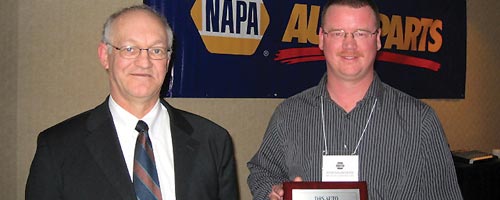 Norm with Rob Saunders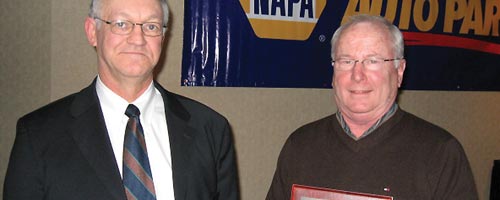 Norm with Les Hipson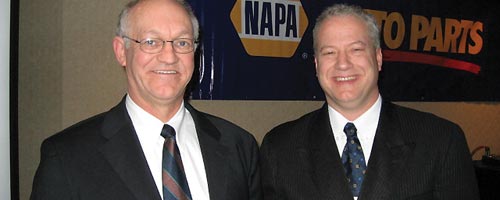 And with Terry Winter
NAPA Saint John, NB shows appreciation
NAPA Auto Parts- Saint John NB recently hosted a 'Customer Appreciation' Tool & Equipment Show & BBQ . The day was sponsored by NAPA Associate owner Tom May at the Spencer Street NAPA location. The turnout was solid and the weather co-operated as well.

More in the print addition of Auto Atlantic. Get your free subscription here.