ATA announces 2008 scholarship winner
The Automotive Trades Association is pleased to announce that Ms. Emily Overmars is the winner of the 2008 Scholarship Award.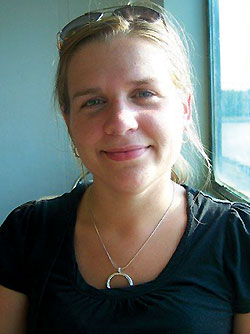 The ATA Scholarship is $2,000.00 payable in four $500.00 amounts. At the Industry Awards Evening on February 21 Emily's name was drawn from a long list of other applicants. Emily is 21 years old from Antigonish, NS. Currently in her second year of a Bachelor of Science Nursing program at St. Francis Xavier University. Emily works part time as a personal care worker in a local nursing home.
She advises she enjoys reading, going to the beach and spending time with her family and boyfriend of four years, Sean. Emily's proud parents are Henry and Barb, owners and operators of Henry's Esso Service Centre Ltd., Lower South River, Antigonish County.
Congratulations Emily!
More in the print addition of Auto Atlantic. Get your free subscription here.