Higher pump prices mean increased gasoline theft

Gasoline theft from service stations and convenience stores has been an issue for retailers for a long time. Years ago it would happen just once in a while, usually involving teenagers looking for a thrill by driving off with a few dollars worth of "free" gas. With today's high pump prices, gasoline thieves can be of any age, gender or economic circumstance, and it only takes the theft of one fill-up to effectively wipe out a retailer's gasoline profit for that entire day.
In March, 2005 a young man named Grant De Patie was working alone on an overnight shift at an Esso station in Maple Ridge, British Columbia. Grant tried to stop a thief from driving off with $12.30 worth of unpaid gas. The driver ran over him causing the employee's death.
A tireless lobby led by Grant's parents succeeded in having legislation passed effective February 1, 2007 requiring customers to "pay before they pump" in BC cities 24 hours a day, 7 days a week. WorkSafe BC went on to mandate late-night safety procedures for outlets operating between 10 pm and 6 am, designed to create a safer working environment for employees at risk of violence or theft.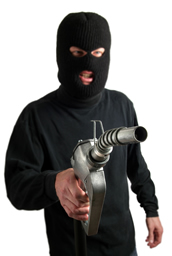 Various approaches are being taken to curb the incidence of driveaways. A growing number of retailers across North America are adopting "pay before you pump" by credit card or cash. People convicted of stealing fuel are having their driver's licenses suspended and facing fines.
It is unfortunate that the actions of a few misguided thieves is destroying the trusting relationship that has always existed between gasoline retailers and the motoring public they have the honour to serve.
More in the print addition of Auto Atlantic. Get your free subscription here.