Hiring and training carwash employees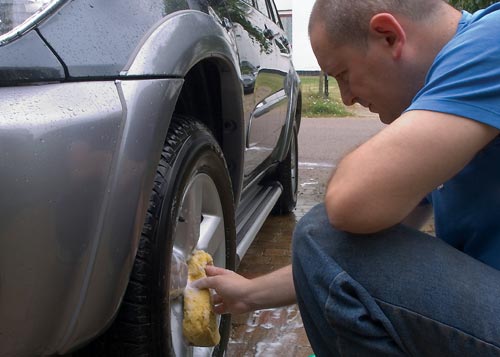 As a car cleaning or restoration/detail company, your product and service is on display immediately upon completion. Likewise, your finished product is a function of the care and attention to detail that you and your employees provide in your work. Unlike a pre-packaged, mass-marketed product like a cell phone or DVD player, you can't hide behind the manufacturer or distributor for poor quality or poor service.
The hiring process
Before the hiring process can begin, it is important to become informed about your provincial labour laws and the federal labour laws. Business owners need to be up to speed on such topics as workers compensation, overtime requirements and liability issues. When you are ready to begin an employee search, use an easy to complete and legally reliable employment application form. Don't be fooled into thinking that you don't need an application process firmly in place. The form must include the applicant's vital information, signature, SIN, background info, experience and education. Never use "homegrown" application forms or ask discriminating questions on applications or during interviews. Remember: the employer does have a right to ask questions during the interview about the applicant's ability to perform the job.
Once you have selected potential employees, it is important to verify vital information. Dozens of legitimate companies, available via the internet, will provide this service for you at a very reasonable cost. Remember, to complete a background check, the applicant must provide his or her written consent with a signature. If the applicant refuses to do so, it may be a sign that background problems do exist.
Training, company image and philosophy
These may sound like big company words and ideas but, in truth, they are even more important to a small business than a large corporation. Large corporations tend to have layer after layer of employees that often make it difficult for the customer to find and receive personal levels of service. In your business, it is easy for the customer to focus on the delivery of good service. Training employees goes far beyond how to wash, run the buffer and clean chrome. Your employees need to know that you expect them to be friendly, courteous and act as ambassadors of your business.
Avoid these common pit-falls of employee training:
Motivation: Although your senior employee might be all smiles and "yes, boss" when you tell him he is responsible for training, is he really motivated to do so? How often have we experienced or heard of the senior employee being far more concerned with their own job security than training of the new employee? Motivation is everything in training. Find a way to tie the trainer's success to the new hire's.
Bad habit legacy: This phrase was used for years in the steel-making industry. It came into use when managers and supervisors finally realized that bad habits were being passed along to new generations of employees during so-called training by senior employees. Bottom line: bad work habits were made part of the training and culture, not a happy condition for the company.
Professional, technical training: This area is often overlooked and sometimes discounted as even being necessary. Nothing could be further from reality. In our business, we constantly see the need for repair and rework due to poorly trained and unskilled workers at other companies. For us, we repair the expensive rework created by others as part of our business profits. Still, we are always sad for the poor customer who became victim to another business owner who failed miserably at training his or her employee. With the advent of modern paint finishes and coatings, technical ability and competence to properly diagnose and correct problems is a job requirement, not a luxury. Studies show that it is better to lose a sale than to lose a customer and the spiral effect of word-of-mouth dissatisfaction can cost you profit over time.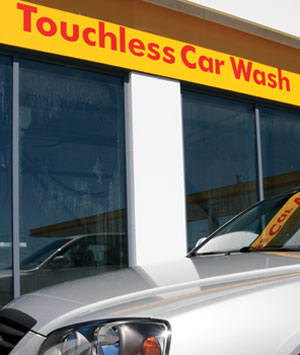 Based on the reasonable cost of good quality and professional training for new employees, this should be a "no-brainer" for smart business owners to take advantage of. Training is too expensive: The cost of losing customers is huge compared to the costs associated with keeping customers. Much of our business is built on referrals from satisfied customers. Find a professional training company that understands and performs technical cleaning and detailing on a regular basis and get a quote for their services. You can easily tie the training into the measure of the employee's job performance as a way to judge his or her skills and quality of work.
"If I train them, they will leave:" Even in this day and age, this sentiment tends to be far too prevalent among owners and managers in our industry. I have only one response to this, "Get real!"
If an employee of any company has enough energy and belief in their own capability to go out on their own, neither you nor I can prevent that. Training will help them in many ways; however, did you not receive just as much benefit from having had a well trained and responsible employee? Employees can quickly recognize that a lack of training equates to a lack of interest in them by supervisors or the business owner. If more than one employee per year quickly leaves your company to go out on their own or seek "greener pastures," then there are likely much deeper problems with employee relations that have little to do with training.
Train the trainer
Many well-informed and experienced business owners also invest in this type of program with professionals. These programs cover all the necessary technical topics and, the very best programs also instruct the supervisor or senior employee on how to instruct others. This is an extremely important skill that most employees seldom have an opportunity to learn and apply. When I ask business owners why their senior employee or supervisor is not doing well in training others, the answer almost always falls in two groups:
The senior employee applied training techniques that he learned as a parent or as a child being taught by parents. These techniques of "trial and punishment" almost never work with adults and new employees typically resent being treated as children
The senior employee never had sound, technical training and can only pass along "tribal knowledge" and an attitude of "we always do it this way."
Neither of these two scenarios provides real training and both are counterproductive to motivating a new employee. With a competently trained supervisor or senior employee on your staff, you can have much greater confidence that on-site training is sound and being handled in a productive manner. You can think of training from several perspectives. It is an investment in your business and customer satisfaction (profits). It is also a legitimate business expense for tax purposes and, it is one of the most certain methods to insure that employees are motivated and capable of producing the quality of work that you expect.
Rather than relying on employees to train other employees, look for professional training help. After all, that new employee is your face to the customer.
More in the print addition of Auto Atlantic. Get your free subscription here.