A Nova Scotia immigration success story
To anyone in the automotive industry, staff supply problems are not unique - but Rui's solution certainly was. Rui sponsored the immigration of Ivan Kotseruba, a 26-year old auto technician from the Ukraine.
Ivan first came to the attention of Corrie Robley, Executive Director of the Nova Scotia Automotive Human Resource Sector Council. From his home in Kiev, Ivan emailed Corrie with an inquiry about job opportunities in Nova Scotia. "The Sector Council is like having your own HR department," says Rui. We don't have the time to explore opportunities, but that is their mandate, to help employers - and they're doing the research and bringing us the opportunities."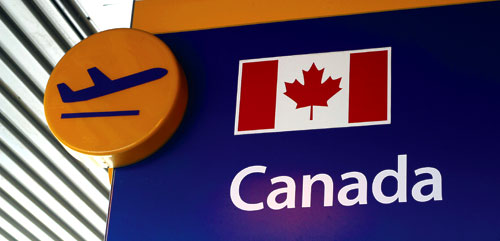 Skilled trades welcome in Nova Scotia
And what an opportunity Ivan turned out to be. Corrie referred Ivan to Rui Martins for an interview. Simple computer software allowed Rui and Ivan to talk and see one another over the Internet. After several chats, Rui realized Ivan was ideal for the job. He was a certified technician who spoke excellent English, and he came with experience repairing North American cars. Once he decided to hire Ivan, Rui became personally involved in helping him come to Canada. The immigration process didn't scare me," explains Rui, "In fact it's been very invigorating and fulfilling to help Ivan come and discover Canada."

Since coming to Canada a few months ago, Ivan has lived up to the promise he showed in the interview. "Ivan has brought an excellent work ethic to the job, says Rui. "It's gone so well, we already hired another technician from the UK - and I will be talking with another potential immigrant later in the month." Sounds like a ringing endorsement for a new and powerful hiring strategy - courtesy of your Nova Scotia Automotive Human Resource Sector Council.
More in the print addition of Auto Atlantic. Get your free subscription here.