NASCAR returns to Nova Scotia with Atlantic Dodge Dealers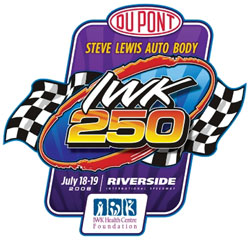 The series made its inaugural visit to Nova Scotia at Riverside in 2007 – seeing the return of NASCAR to the Maritimes after more than 30 years absence. The event was a hit with the fans, the racers, the venue, and the sponsor – so much so the Atlantic Dodge Dealers have returned as title sponsor for the 2008 edition of the race. "The anticipation was only surpassed by the event," said Riverside general manager Paul McLean. "And the hype for this year's race started building when Mark Dilley won the checkered flag last year."
"The Atlantic Dodge Dealers were instrumental in the success of that event and we're already working toward promotions geared around this year's race," said McLean. "We are very fortunate to have such a great partnership with a group of this calibre." "Atlantic Dodge Dealers are once again proud to be helping to bring NASCAR racing to the fans in Atlantic Canada," said Duane Rath, President - Atlantic Dodge DAA. "The race was a huge success last year and we expect to see thousands of NASCAR and Dodge fans out this year to experience this terrific event."
Even the race teams – after just one visit to Riverside, and who compete at tracks all over Canada – rate the facility as a favourite. "I have to say that I have a new favourite track in Canada," said Dilley recently. "Riverside Speedway is second to none and the people were especially gracious with their hospitality. My whole Dodge team is very excited to return in 2008 to defend the Atlantic Dodge Dealers 300 title. I look forward to seeing the fans at a Dodge dealer near them in the days leading up to the race." Antigonish driver Donald Chisholm is looking for redemption in the 2008 Atlantic Dodge Dealers 100. Chisholm had a top 10 run going before mechanical difficulties knocked him out of the race. His Nova Construction team will soon take delivery of a brand new chassis built specifically for the 2008 NASCAR Canadian Tire Series.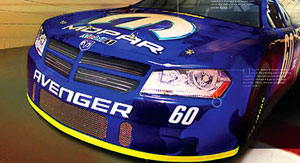 The Atlantic Dodge Dealers 300 will be round 12 of 13 on the 2008 NASCAR Canadian Tire Series schedule, and event four of five on the 2008 Riverside Speedway schedule. TSN cameras will again be at Riverside taping the race for a national one-hour broadcast to air at a later date. The NASCAR Canadian Tire Series season started May 24 at Cayuga Speedway Park in Ontario and finishes Sept. 27 at Kawartha Speedway in Ontario. The 13-race schedule will stretch across Canada, from Nova Scotia to British Columbia.
For more information about Riverside Speedway, please visit www.riversidespeedway.ca or call 902.863.2410.

More in the print addition of Auto Atlantic. Get your free subscription here.