Atlantic Racing Scene
'69 BMW Wins Targa Newfoundland
Hopkins and Hughes also took the Classic division win. The team, driving a 1969 BMW 2002 (photo above right) in the Classic division, returned to the event for the fifth time in 2007. Previously, their best finish was fifth in 2006, driving the same car.
In second place was veteran team Jud Buchanan and Jim Adams, who also earned second place in 2006 with their 1967 Acadian Sport Canso. Third place went to Dyrk Bolger and Terry Milnes of Manitoba in a 1963 Austin Mini Cooper S. All three of the top finishers were in the Classic division.
The winner of the Grand Touring Not Equipped division was Alan Kearley and Greg Martin of Newfoundland, in a 2004 Mazda3, while Michael and Cathy Martin took the Grand Touring Equipped division with a 2003 Porsche 911.
The race included factory-supported entries from Mazda, Mini, Subaru and Lexus, which entered a GS 450h, the first gasoline-hybrid vehicle to complete the contest. Among the factory-supported vehicles, Jeff McKague and Mike Gayowski took seventh overall in their Mazda RX-8; Marc Lachapelle and Jean-Francois Drolet took 18th in the Lexus; the Subaru Targa Rally Team of John and Clarke Paynter took 9th overall in their 2006 Subaru WRX STi, and Jim Kenzie and Brian Bourbonniere finished 22nd in their 2004 Mini Cooper S.
In the Grand Touring division, the factory-support team of Nika Rolczewski and Sandra Lemaitre finished eighth overall in a 2007 Mazdaspeed3.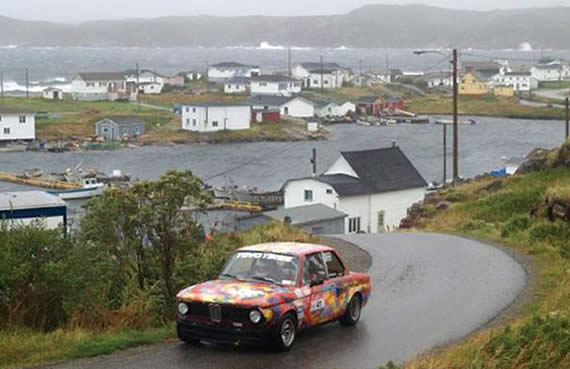 More than 70 teams competed in the six-day course, which covers 2,200 km, starting and ending in St. John's. For more information and full scores, visit TargaNewfoundland.com.
More in the print addition of Auto Atlantic. Get your free subscription here.